About us
Shanghai Hongshun Industrial Co., Ltd. is a well-known high-quality supplier in China's industrial automation field and high-end manufacturing industry; 16 years system integrator and comprehensive strategic partner of Siemens/ABB (China) Automation and Drive Group. Hongshun always pays close attention to the world's advanced technology and sells automation products of famous brands all over the world, especially Siemens drive technology such as low voltage motors, converters, CNC servo system and motion control system, controllers; ABB low voltage motors, inverters, other world famous industrial control products. The company has a complete product warehouse, and can provide high-quality pre-sales and after-sales services according to customer needs at any time. At the same time, our company provides solutions and information networking of CNC machine tools for China's high-end intelligent equipment manufacturing industry, and provides CNC transformation and technical support for machine tools and machining centers, as well as inspection and maintenance of parts. Looking forward to the future, based on Industry 4.0, we will provide scalable solutions for manufacturing enterprises and process industry enterprises, complete the data integration of the transformed enterprises and end-to-end, so as to realize the comprehensive and thorough digitalization of the entire value chain.
Our products are mainly supplied to aerospace industry, High Speed Railway Group, major steel manufacturing groups, automobile manufacturing groups, world's top 500 foreign-funded enterprises and top 100 private enterprises. The products are widely used in metal cutting machine tools such as turning, milling, grinding, planing, drilling, and various special machine tools and equipment, as well as aerospace, high-speed rail, steel, automobile, shipbuilding.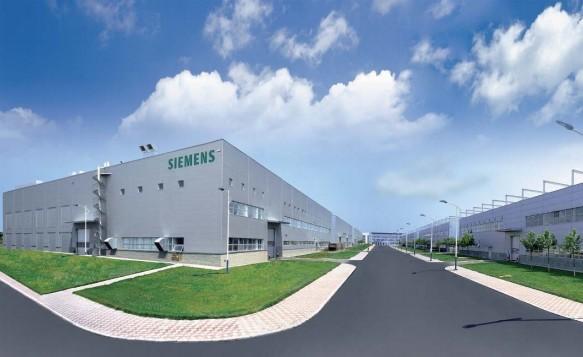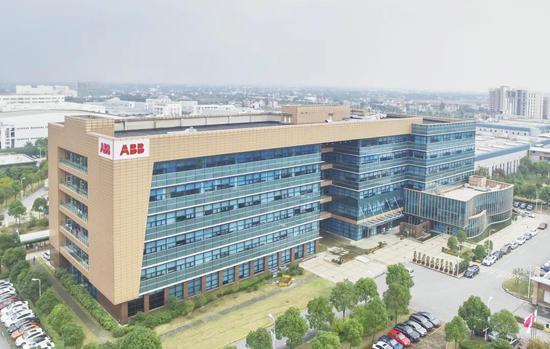 Introduction to China market industry projects:
• Water industry: Zhejiang Huzhou water plant, Nanjing Binjiang water plant, Xuzhou Zhangji water plant, Taiyuan sewage treatment plant, etc
• Metallurgical Industry: Chinalco Henan Branch, the new project of American Alcan Tianjin, Zhangjiagang POSCO stainless steel phase III, Baosteel Shandong Laigang project, Zhongtian iron and steel, etc.
• Power plants: huaida Xilin power plant in Inner Mongolia (2 * 60mkw), Jinghai coal gangue power plant (2 × 30mkw), Inner Mongolia toktor power plant (2 * 60mkw), Huangshi power plant, Shaanxi Tongchuan power plant, etc
• Water conservancy & power stations: Sichuan Jingping water control project, the narrow river water control project, the Taocha project of the South-to-North Water Transfer Project, four 75mkw generator sets on the right bank of the Three Gorges, Yunnan Ahai power station, Jiangxi Shihutang power station, Jiangxi Hohhot pumped storage power station, the project of diverting water from the river to Han, Hebei Huanghua port, etc
• Port hoisting machinery: 13 gantry cranes on 5 islands in Indonesia, Taiyuan Iron and steel crane, crane outside CGN Island, ship unloader project of Shagang wharf, etc
• Papermaking: Zhenjiang Jindong paper, Guangxi Jingui paper, Shandong Chenming paper, Rizhao Senbo pulp, Guangdong huangyong paper, etc
• Chemical industry: Yangzi Petrochemical BASF integration project, Ge, hang Yang lubrication equipment, man turbine, Zhejiang Yisheng Petrochemical Co., Ltd., LG Chemical, etc
• Municipal Engineering: Guangzhou Metro, Nanjing Metro, Shenzhen Metro, Chongqing Metro, Shanghai Shangri La Hotel, Changchun FAW, Wuxi Grand Theater, etc
• Tobacco: Yunnan Qujing Cigarette Factory, Sichuan tobacco industry (Great Wall cigar factory), Tianjin cigarette factory, Guiyang cigarette factory, Kunming Cigarette Factory, Ulanhot cigarette factory, Jilin Yanji Cigarette Factory, Shanghai Tobacco (Group) company, Shanghai cigarette factory, Guangdong China Tobacco Industry Co., Ltd., Shaanxi Hanzhong cigarette factory, Shenyang Hongta Liaoning Tobacco Co., Ltd, Harbin tobacco factory, etc
• Grain and feed: Cargill grain and oil, COFCO (Donghai, Yihai, Fuhai), Vietnam Zhengda, etc
• Ships: China Shipbuilding Corporation, Shanghai Sanhang wind power installation ship, Hainan marine fishery marine surveillance ship, Dalian 1000t marine surveillance ship, Shenyang 1000t marine surveillance ship, Weihai Sanjin shipbuilding industry, etc.

Solutions and Applications:
Aerospace
Airports
Automotive Manufacturing
Battery Manufacturing
Chemical Industry
Cement
Commercial buildings
Cranes
Data Centers
Distributors
Electronics industry
Food and beverage industry
Glass & Solar
Healthcare
Intralogistics
Machinery and Plant Construction
Mining industry
Municipalities and distribution system operators
Oil and Gas Industry
Panel Building
Pulp & paper
Pharma and Life Science solutions
Smart urban communities
Tire manufacturing
Transportation and Logistics
Water Industry
Wind