New generation M3BP IE4 process purpose motor released
"Dual carbon coming, new upgrade"
-
Release of a new generation M3BP IE4 process purpose motor!
M3BP IE4 process motor H100-450 has been officially released locally and officially received orders from December 17, 2021.
ABB process purpose motor is a product designed for harsh use environment and applications, with the characteristics of firmness, durability and high quality. This product can be applied to various complex and heavy-duty industrial applications and meet the stringent requirements of reliability, applicability and efficiency under these working conditions.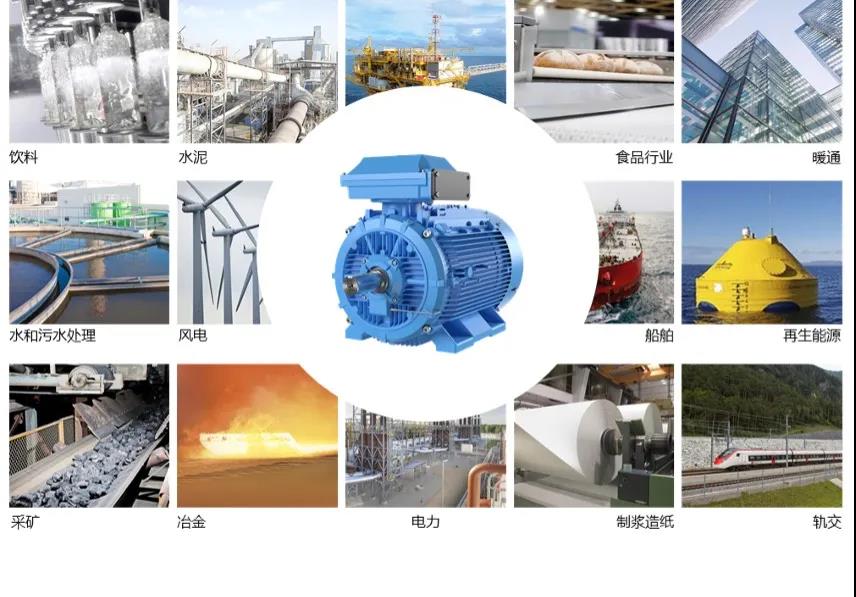 As ABB's flagship product, this upgrade still maintains the high specification design standard of the product:
In terms of electrical design, the new IE4 design adopts optimized electrical design, which not only meets the main global energy efficiency standards, but also can be applied to various complex working conditions;


This series of motors are widely used in industries and applications under severe working conditions such as papermaking, metallurgy and mining or requiring continuous processing.
In terms of mechanical structure, it is further optimized on the basis of ie3 product structure to meet the equipment installation requirements of various industries through different mechanical structure design schemes.