Swiss Ambassador and delegation visit ABB China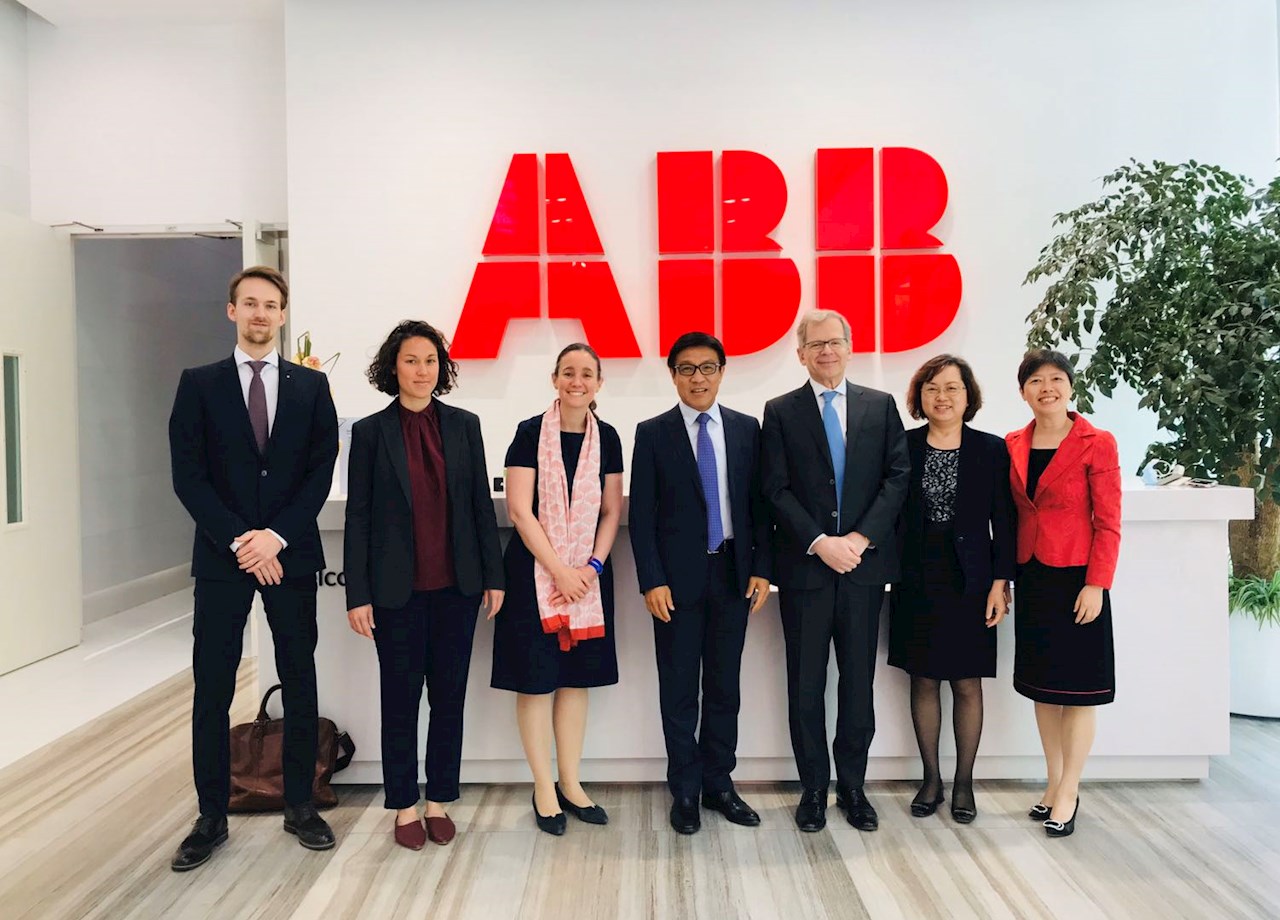 (1/4) Mr. Bernardino REGAZZONI, Swiss Ambassador to China and his delegation visited headquarters building of ABB China in Beijing
ZZ Zhang, Senior Vice President of ABB Group and Managing Director of ABB China received Mr. Bernardino REGAZZONI, Swiss Ambassador to China and his delegation at the headquarters building of ABB China in Beijing on May 19, 2020. His visit to ABB was accompanied by Suzanne STREIT, Counsellor, Deputy Head of Economic, Financial and Commercial Section and other staff from the Embassy of Switzerland in China. During the two-hour meeting, ZZ briefed the Swiss Ambassador on ABB's long journey and business development in China. Both sides exchanged thoughts on the impact of COVID-19 on enterprises as economic and social activities are quickly recovering. The talk also covered topics such as the Belt and Road Initiative and its opportunities.
Ambassador Bernardino REGAZZONI said, "ABB is a well-known Swiss brand in China, and I am very pleased to see ABB fully back into business". He was pleased to hear, that, while protecting employees' health and safety, ABB has resumed production smoothly and provided timely services for its customers. He also said that the Swiss Embassy in China will continue to provide all possible support to the Swiss enterprises in China whenever needed.
Switzerland is one of the most innovative countries in the world as well as the first country to build an innovative strategic partnership with China. As an effort to support the Sino-Swiss innovative partnership, ABB has been holding ABB Cup innovation contest annually for the cultivation of local talents, which was supported by the Swiss Embassy in China. At the Sino-Swiss Business Awards 2019 ceremony, ABB won the Business Award for Innovation and Creative Industries 4.0.