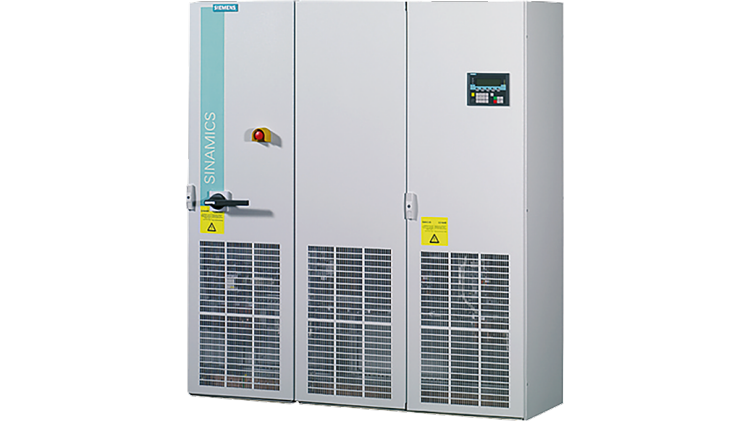 SINAMICS S150,
The compact SINAMICS S150 cabinet units are designed for variable speed drives in machine building and plant engineering. They are particularly suitable for use with variable speed drives with high demands on dynamics and speed accuracy, frequent braking cycles with high braking energies and 4-quadrant operation. SINAMICS S150 offers high-performance speed control with high accuracy and dynamics. The inverter cabinet units are available for the power range from 75 kW to 1200 kW.
Overview of strengths
Multifunctional. Highly dynamic. Capable of energy recovery. Whether presses, centrifuges, conveyor belts, test benches or cranes – SINAMICS S150 meets the highest requirements for process sequences with dynamic and reproducible processes in machines or plants. And this in a wide variety of industries such as automotive, mining, food and nutrition, but also metals and chemicals.
Multifunctional

Wide power range from 75 kW to 1200 kW
Versatile for a wide range of applications
Adaptable to all requirements with an extensive option package
All components can be configured, programmed and put into operation with the integrated engineering platform Totally Integrated Automation (TIA)

Highly dynamic
Sovereign performance even for demanding applications
Highly dynamic braking operations
Best control quality even without a encoder

Capable of energy recovery
Standard mains power supply to allow 4Q operation without restrictions.
Significant energy savings, especially during frequent braking cycles.
Thanks to Clean Power filter network repercussions can be neglected