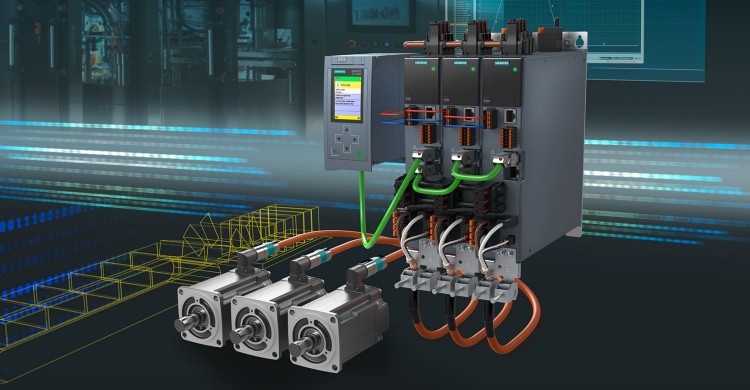 SINAMICS S210 / SIMOTICS S-1FK2 servo drive system
The SINAMICS S210 servo drive system offers a wide range of power ratings up to 7 kW (10 Hp). The drive features integrated safety functions and streamlined engineering. Connected to the higher-level PLC over PROFINET industrial Ethernet, the drive allows simpler commissioning using a web server as well as one-button tuning. Working in concert with SIMOTICS S-1FK2 servo motors, SINAMICS S210 allows for highly dynamic movement of minimal loads as well as ultra-precise movement of medium and higher loads.
The new, versatile SINAMICS S210 servo drive system is as compact and easy to handle, as it is powerful. The single-axis S210 converter is connected to the SIMOTICS S-1FK2 servomotor using a single space-saving cable. Commissioning is completely intuitive using a web server or through the Siemens Totally Integrated Automation Portal (TIA Portal).
The system is particularly well-suited for dynamic, discontinuous applications found in OEM machines, leveraging its strengths when the application involves precise positioning and motion control. To achieve high dynamic performance, all motion sequences are executed with the SIMATIC S7-1500 controllers and command the S210 converters via PROFINET.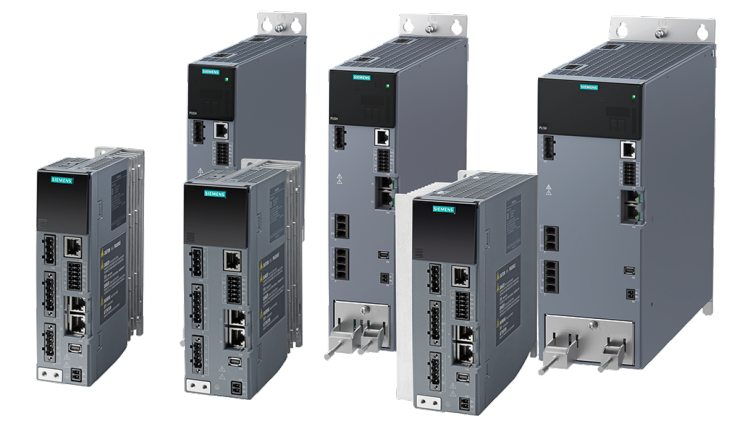 IF Product Design Award Gold 2019 for the SIMOTICS S-1FK2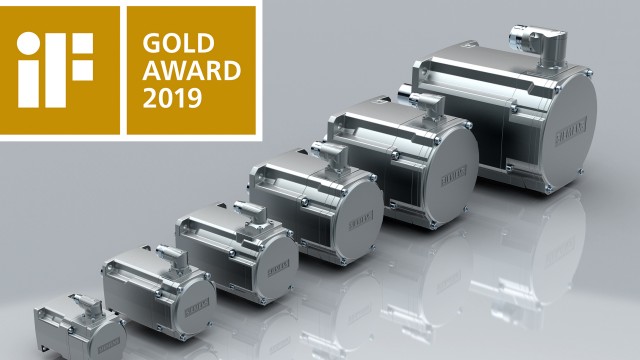 "It is truly astounding to see the technical significance of every detail and every component of the servo motor series and the distinctive design language is highly impressive. The functions are flexible since the appearance remains entirely unchanged when the motors are combined. The stylish and well-designed interface enhances the elegance of the Siemens brand. Simply brilliant!"
(excerpt from the IF Award statement)
Typical applications
SINAMICS S210
With its surprisingly powerful performance, SINAMICS S210 is an ideal solution for many types of packaging machines, along with handling systems, plastics processing as well as digital printing.
Moving / handling
Rotary indexing tables
Feed and removal equipment
Storage and retrieval machines
Adjustment axes
Flippers
Diverters
Coordinated conveying

Processing
Crosscutters
Flying saws
Winders
Labeling machines
Digital printers
Cardboard box erectors

General machine building
Assembling machines
Chip-sorting machines
Bonding machines