WGM20 motor is a compact product that was designed to meet several industrial applications. This motor is suitable to operate in reduced-space and aggressive environments that demand low noise level and minimum thermal dissipation to the environment. The product was designed with a cooling system consisting of longitudinal cooling water channels, allowing inspection and cleaning much easier, then reducing maintenance costs.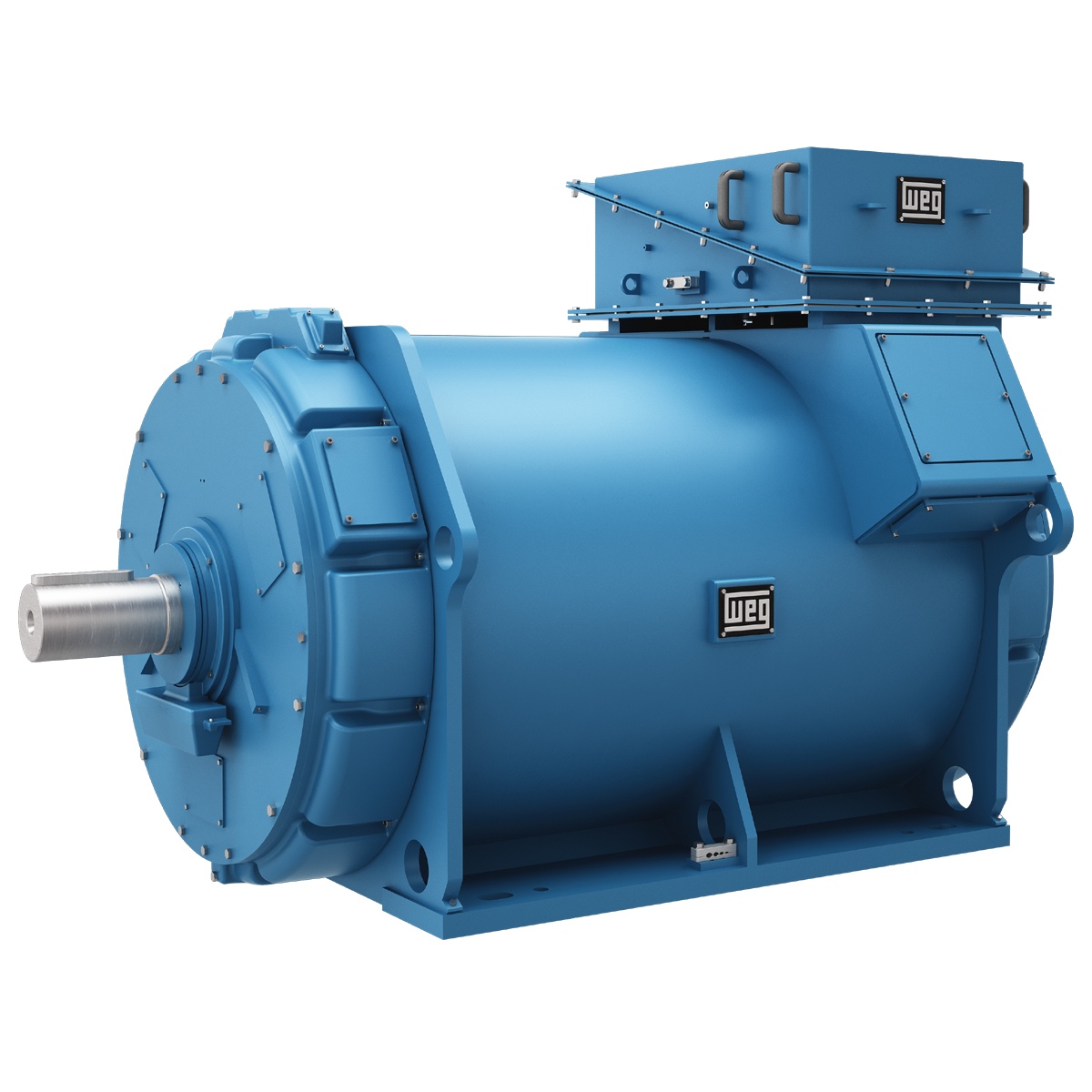 Technical

F

eatures
Output: 200 up to 2,800 kW

Frame: 355 to 560 (IEC)

Voltage: 400 to 4,160 V

Number of poles: 4 to 8

Frequency: 50 or 60 Hz

Insulation class: F

Service factor: 1.0

Mounting: horizontal or verti

Cooling System & Design

The water jacket cooling system consists of a water flow in a "zigzag" circuit throughout the frame, which makes the channel cleaning operation easier. This cooling system has a proper degree of protection suitable for aggressive, reduced-space, or high-temperature environments. The thermal exchange of the motor does not depend on the environment and allows several torque combinations with motor speed. Designed with state-of-the-art technology by R&D and engineering specialists with the application of superior raw materials and modern software, the WGM20 motors are suitable for industrial and marine applications. Its modern concept resulted a high performance and reliable product even under the most severe operational conditions. This motor line can be supplied with Marine Certification such as Lloyds, Bureau Veritas, ABS and DNV.

Applications

Main and side propeller, firefighting pumps and winch.