Cooling Tower motors are designed with a carefully selected set of features that allows reliable operation in 100% humidity applications and high corrosive environments. The line is suitable for frequency inverter operation, being capable to operate in either horizontal or vertical mounting.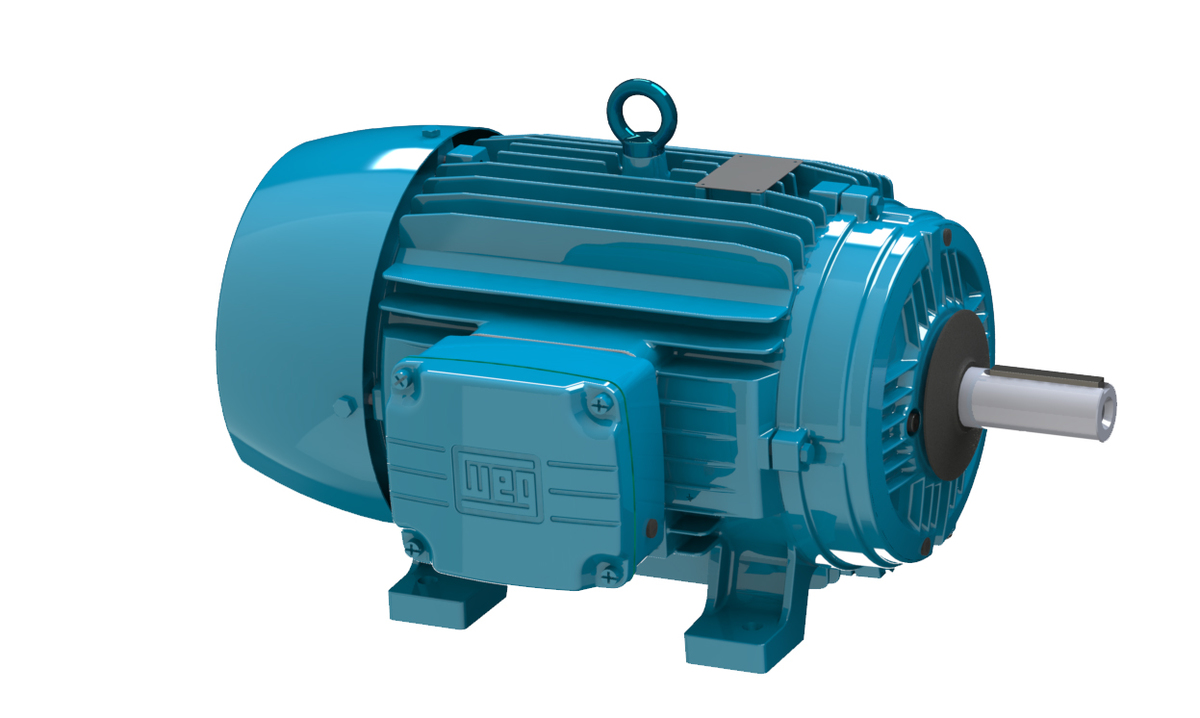 Cooling Tower Motor #1
Motors installed in the top of the cooling tower or directly subjected to the cooling tower air flow.
Efficiency levels: IE1, IE2, IE3 or IE4

Cooling Method: TEFC (TEAO upon request)

Degree of protection: IP55

Rated output: 1.1 to 90kW

Number of poles: 2, 4, 6, 8

Frame sizes: 90 to 280S/M

Voltage: single or multivoltage design

Insulation class: F

Squirrel cage rotor in aluminum die cast

Double sealed 2RS bearings (up to frame size 200L)

Internal epoxy coating (tropicalization)

Sealing compound at fitting joints

Space heaters (Optional)

Rubber drain plugs in endshileds and terminal box

Shaft slinger

Dedicated Nameplate and painting plan